Drop off and Pick up Information
Camp Begins at 1:30 pm with registration on Monday.
Camp Ends Friday evening.
---
Typical Day
7:00  Early Morning Water sports (Optional)
8:30  Wake Up
9:00  Breakfast
9:45 Chapel, Worship, Ministry Training
11:00 Group/Free Time
11:30 Large Group Session/Training
1:00  Lunch
1:45  Free Time/Camp Activities
4:15  Small Group Session/Training
6:00  Dinner
7:00   Group Experience (Service Project/Team Building)
9:00   Group Time/Free Time
11:00  Lights Out
Before you register!
Don't forget about our bring-a-friend discount and other promotions. You could save yourself hundreds of dollars today!
Bring A Friend:
Few things could make camp more fun, but bringing your friends with you is one of them. When you bring a friend who has never attended summer camp at Lake Geneva Youth Camp, you will both receive $100* off! You can receive $100* off for EVERY new friend that you bring to camp!
Bring A Cabin:
We have a special promotion for returning campers. If you bring 11 of your friends (new and returning campers) to fill a cabin, you camp for FREE (applies to registration fees only) and each of your friends will receive $100 off of their registration fees. You will also receive a free LGYC Swag Pack (retail value of $27). There are a limited number of "Bring A Cabin" promotions available. Please contact the camp registrar at [email protected] to sign up and receive the special promo code for your group. Discounts will be applied on the day of check-in. *Promotion applies to week-long Classic Camp only.
Morning Water Sports:
Morning water sports are scheduled from about 7-8 in the mornings. Each camper who signs up will be assigned a morning to do this with their cabin mates who've also signed up. They have the opportunity to do tubing, wakeboarding, water skiing, and other options first thing on the lake while it's smooth and without wave disturbance from other boats.
Paintball:
Paintball is in the afternoons during free time. Two teams face-off, and a team wins by being the last team with people on the field! Depending on the number of players and time left in the time block, the staff present may also allow other game options like capture the flag or every man for himself. The paint is washable.
Multi-Week Promotion:
Attend the second week of camp and save up to $100* off your second week. You will receive this discount upon registering online for the second week of camp.
Sibling Discount: You can receive up to $50* off when more than one child attends classic camp during the summer season. Just be sure to register the siblings at the same time.
*Bring a Friend Promotion for Daycamp is $10 and for Primary Camp is $25
*Multi-week discounts are as follows: Daycamp – $10, Primary Camp – $25, Classic Camp – $100
*Sibling discounts are as follows: Daycamp – $10, Primary Camp – $25, Classic Camp – $50
*One Promotional discount per individual
Giant Swing

Rock Wall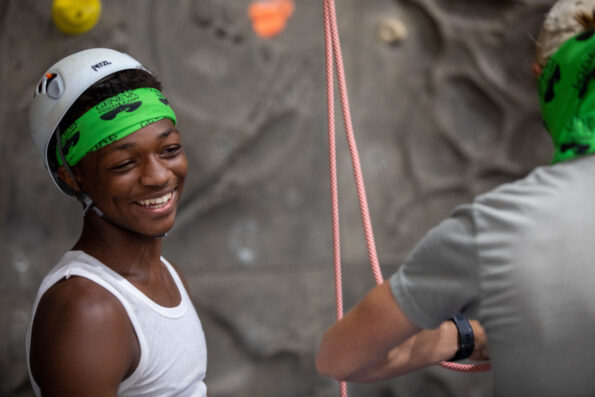 Archery Tag

9 Square