Welcome to the serving opportunity for Teens at LGYC. Teen Serve members will be spending time worshiping, growing in the community, and of course, serving here at camp. 
Teen Serve is a 3-week training experience at Lake Geneva Youth Camp where teens ages 14-18, serve at camp through foodservice and program support so campers and other volunteers can have a life-changing experience in Christ! Teen Serve participants will work hard during the day and be challenged intellectually at night.  Together, we will explore what it means to follow the real Jesus as disciple-makers.  
Teens will be equipped to return home and serve others in their local church, youth ministry, school, home, and workspace! Come learn what it looks like to serve and build community in Christ. 
Dates
Teen Serve 1: June 12th, 2021 – July 2nd, 2022
Teen Serve 2: July 5th, 2021 – July 30th, 2022
Teen Serve 1 will be capped at 25 participants.  
Teen Serve 2 will be capped at 25 participants.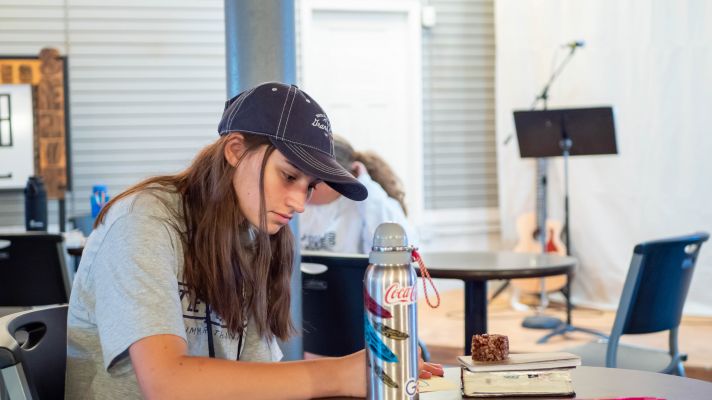 Teen Serve Qualifications 
Throughout the Teen Serve training experience teens will be challenged relationally, physically, and spiritually! Below is a list of qualifications we are looking for in applicants as we walk through the interview process… 
Confess Jesus as Lord and Savior 
Be actively involved in a local church (Regularly attending in person and serving monthly) 
Have memorized Philippians 2:3-11 and can explain what it means 
Be a person who is seeking to run AFTER Jesus (not perfectly, but these characteristics are present and moldable) 
Available – Willing to set aside 3 whole weeks of the summer without interruption 
Faithful – Willing to do or process whatever is asked and accomplish it with excellence 
Teachable – Able to hold a humble posture and be open to constructive feedback 
Encouraging – Able to uphold camp expectations and give exhortation in our community 
Responsive – Able to process, grow, and apply what is being trained from Leadership 
A teen preferably…. 
Has previously attended an LGYC program camp, or served in a camp setting 
Is involved in a local church youth ministry 
Can articulate the G.O.S.P.E.L. 
Cost & Investment 
Cost: $299 
Out of the $299 we ask that each teen would invest $50 of their own money (not from mom or dad) in order to be part of Teen Serve. We believe that personal financial investment leads to a higher value on the return of that investment.   
The cost of Teen Serve will cover…  
Room & Board  
Epic Weekend Events  
Leadership Material and Teaching  
Supervisors that exhort and exemplify Jesus
Qualified Teachers/Speakers  
Application Process
We are looking for Teens who are willing to serve humbly, love well, and dive deep into their relationship with God.  
Submit Application and References  
E-mail Confirmation   
Complete 2 Zoom Interviews 
Submit 1st Payment of $100  
Additional Teen Serve Benefits 
FREE Teen Camp and Arctic Blast experiences!