Monday
3 – 5 PM  Registration – Main Office 
3 – 5 PM  Swim Tests, Snack Shop, Tours 
5 PM  Welcome Kick Off - Chapel 
5:30 PM  Dinner 
6:45 - 8 PM  Session #1 Games, Worship & Message* 
8 - 9 PM  S'mormet Bar 
8 - 10:30 PM  Snack Shop 
9 - 10 PM Teens Unplugged - Hamil Hall 
10:30 PM  Unplugged Up Late - Office 
Tuesday 
7 AM Unplugged Up Early Coffee Truck, Family Fishing 
8 AM  Breakfast 
9 AM  Session #2 Games, Worship & Message* 
10:30 AM  Free Time Beach Open, Flug Stag Building & Activities** 
12 PM  Lunch 
1:15- 4:45 PM Free Time Snack Shop, Beach Open, Flug Stag Building & Activities** 
5:00 PM  Dinner 
6 - 7:30 PM Session #3 Games, Worship & Message* 
7:30 - 9 PM Family Wiffle Ball Home Run Derby & Picnic Games 
9 PM Fireworks 
8 - 10:30 PM  Snack Shop Open 
9:30 - 10:30 PM Teens Unplugged - Hamil Hall 
10:30 PM  Unplugged Up Late - Office 
Wednesday  
7 AM Unplugged Up Early Coffee Truck, Family Fishing 
8 AM  Breakfast 
9 AM  Session #4 Games, Worship & Message* 
10:30 AM  Free Time Beach Open, Flug Stag Building & Activities** 
12 PM  Lunch 
1:30 - 2:30 PM Special Family Game 
2:30 - 4:30 PM Family Recreation Trip*** 
2:30- 4:45 PM Free Time Snack Shop Open, Beach Open, Flug Stag Building & Activities** 
5:00 PM  Dinner 
6 - 7:15 PM Session #5 Unplugged Connect - Parent Dessert, Worship & Message* 
7:30 - 8:30 PM Big Backyard & Food Tent 
8 - 10:30 PM  Snack Shop Open 
9 - 10 PM Teens Unplugged  
10:30 PM  Unplugged Up Late 
Thursday
7 AM Unplugged Up Early Coffee Truck, Family Fishing 
8 AM  Breakfast 
9 AM  Session #6 Games, Worship & Message* 
10:30 AM  Free Time Beach Open, Flug Stag Building & Activities** 
12 PM  Lunch 
2:30- 4:45 PM Free Time Snack Shop Open, Beach Open, Flug Stag Building & Activities** 
5:00 PM  Dinner 
6 - 7:15 PM Session #7 
7:30 - 8:45 PM Family Night Swim 
8 - 10 PM Family Chill Night 
8:30 PM Pizza Snack 
8 - 10:30 PM  Snack Shop Open 
9:30 - 10:30 PM Teens Unplugged - Sundae Bar 
10:30 PM  Unplugged Up Late 
Friday 
7:30 - 8 AM Guests Pack up 
8 AM  Breakfast 
9 - 10 AM  Closing Session #8 Worship, Message & Prizes* 
10 - 11 AM  Snack Shop Open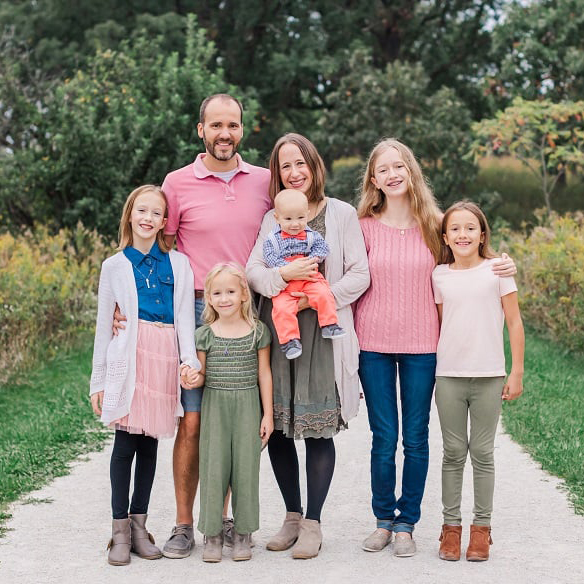 We are excited to have a long-time attendee of Unplugged take the speakers role at this year's July 4th Unplugged! Pastor Brandon Cooper, from Cityview Community Church, will be leading our Chapel Sessions. As a native of the Chicagoland area—born in Evanston, and raised in Glenview—Brandon has a deep love of the culture and community of this city. He is the fourth of five children and is happy to have his entire family still living in the area. He attended the University of Illinois (Champaign-Urbana), where he studied English Literature, before completing his Master of Divinity at Trinity Evangelical Divinity School with an emphasis on Discipleship-Evangelism. He is the author of A Word to the Wise: Lessons from Proverbs for Young Adults. He and his wife served on the mission field in Bogotá, Colombia for seven years, giving him a deep passion for missions, Latin American culture, and the country where his first two children were born. Brandon and his wife, Amy, have four adorable daughters: Charis, Adiel, Ceely, and Brielle, and a son Callum. He loves literature and music and is an avid soccer enthusiast (Arsenal FC) and a lifelong Chicago sports fan.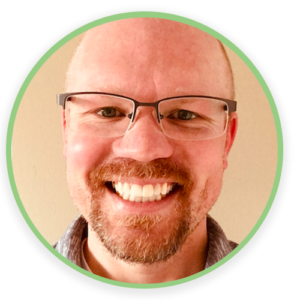 Kyle has lived in the Chicagoland area his whole life. He graduated from Elmhurst College and after serving as a teacher in public and private schools he felt called to pursue vocational ministry and enroll at Trinity Evangelical Divinity School where he graduated with his Master in Theological Studies. He has served as an area director for a parachurch ministry, a youth pastor, and currently serves as the Discipleship and Family Ministries pastor here at Cityview. Kyle and his wife have three boys, Carson, Parker, and Bryant. He loves watching his beloved Cubs, working out, golfing, and eating deep dish pizza!
Premier
The Soderquist Lodge
 Zivin Wings
Standard 
McDonald Guest Lodge
Ross Guest Lodge
Delap Lodge
Magill Hall
Retreat
Zivin Hall Center
Bethel
Rustic
Lakeside Cabins
Pearce
Lakeview Cottage
Sunrise
Sunset
Lookout
Beach Cottage
What Should I Pack?
Sleeping bag/Bedding 
Toiletries/Personal Items 
Bible/Notebook/Pen
Flashlight or Head Lamp – extra batteries 
Beach
Towel Shower
Towel 
Sunglasses 
Hat 
Camping Chair/Blanket for July 4 Fireworks 
Bug Spray
Sunscreen 
Fishing Pole (Adults must have WI Fishing License). 
Your family's secret FLÜGSTAG Plans 
Bathing suit (one piece)
Clothes you can get messy in 
Footwear: good pair of sneakers for biking and hiking 
Light Jacket, Fleece, or sweatshirt 
Daily Clothing Needs
What Is Flügstag?
FLÜGSTAG is a family tradition like no other. Get ready to put your creative juices to the test by building your very own FLÜGSTAG (Flying) Machine. We will provide your family with cardboard, tape, paint, and everything else to create a unique flying wonder. One of your family members will don your flying machine and leap off the end of the pier at Conference Point. We score your FLÜGSTAG Machine on creativity, distance in jump, and belly flop. Winning families get an incredible prize! So let's go FLÜGSTAG at this year's Unplugged Family Camp!