One Year to Impact a Lifetime!
Matthew 28:19a "Go therefore and make Disciples…" 
Pathway, Year of Disciple Making, exists to equip and train young adults (18-25 years old) to be Disciples that Make Disciples LIKE JESUS. More than just Sunday morning worship, Pathway allows students to be saturated in a Christ-centered community to become aware of Jesus and who they are in Christ. We are passionate about seeing young adults set their foundation on Jesus in their vocation and calling. Partnering with local Churches in the Lake Geneva area and Moody Bible Institute for the glory of God, Lake Geneva Youth Camps and Conferences is creating space for the Gospel during the formative years of a young adult's life. One year to impact a lifetime of work, relationships, and service, all for God's glory and His Kingdom.
Are you in?
Be SENT into your future college, workspace, ministry, or home equipped as a Disciple who Makes Disciples!
We Believe a Disciple Maker...
Courageously stands for Truth.
12 Credits through Moody Bible Institute Online
Sonlife Ministry Curriculum and Training
Old Testament Walk Thru
Humbly Serves
Active in a local church community
Monthly service projects in the Lake Geneva region
Exposure and practice in at least 6 departments at Camp.
Identity is rooted in Christ
In-depth study of half the New Testament.
Travel experience broadening your worldview.
Intentional one-on-one mentoring with proven Full-Time Staff.
Weekly scripture memorization.
Equipped in heart and skill to share the Gospel
G.O.S.P.E.L. Acronym
Practice with on-camp programming of 3000+ Jr. High and High School students.
Training in sharing Gospel-rooted testimonies.
Faithful to God and others
Saturated in our Culture to practice a Jesus-centered Disciple-Making community.
A clear understanding of excellence in work, relationships, and service.
Observing and absorbing scripture together daily.
Pathway Preview Days 2021 – 2022
Want to see what life would be like during your year in Pathway? Experience the beauty of Lake Geneva, meet our staff, and catch a glimpse of how far you can go in a year.
Register for an upcoming preview day below.
Need a different date to tour?
Call our office at 262-248-5500
Questions? Email our registrar for details.
DATES
Monday, February 28th, 2022
Saturday, April 2nd - 3rd, 2022
Friday, April 29th, 2022
There are a lot of opinions on how to approach developing people to live a life for Jesus. So, we want to be clear on our approach:  
Truth! Daily saturation and study in God's Word.  
Relationships! Intentional individual and group mentoring. 
Practice! Space to put into practice Jesus' example. 
There is much to be said on this topic. Register for a preview day or give our office a call to hear more. 
Who Is Discipling Pathway Participants?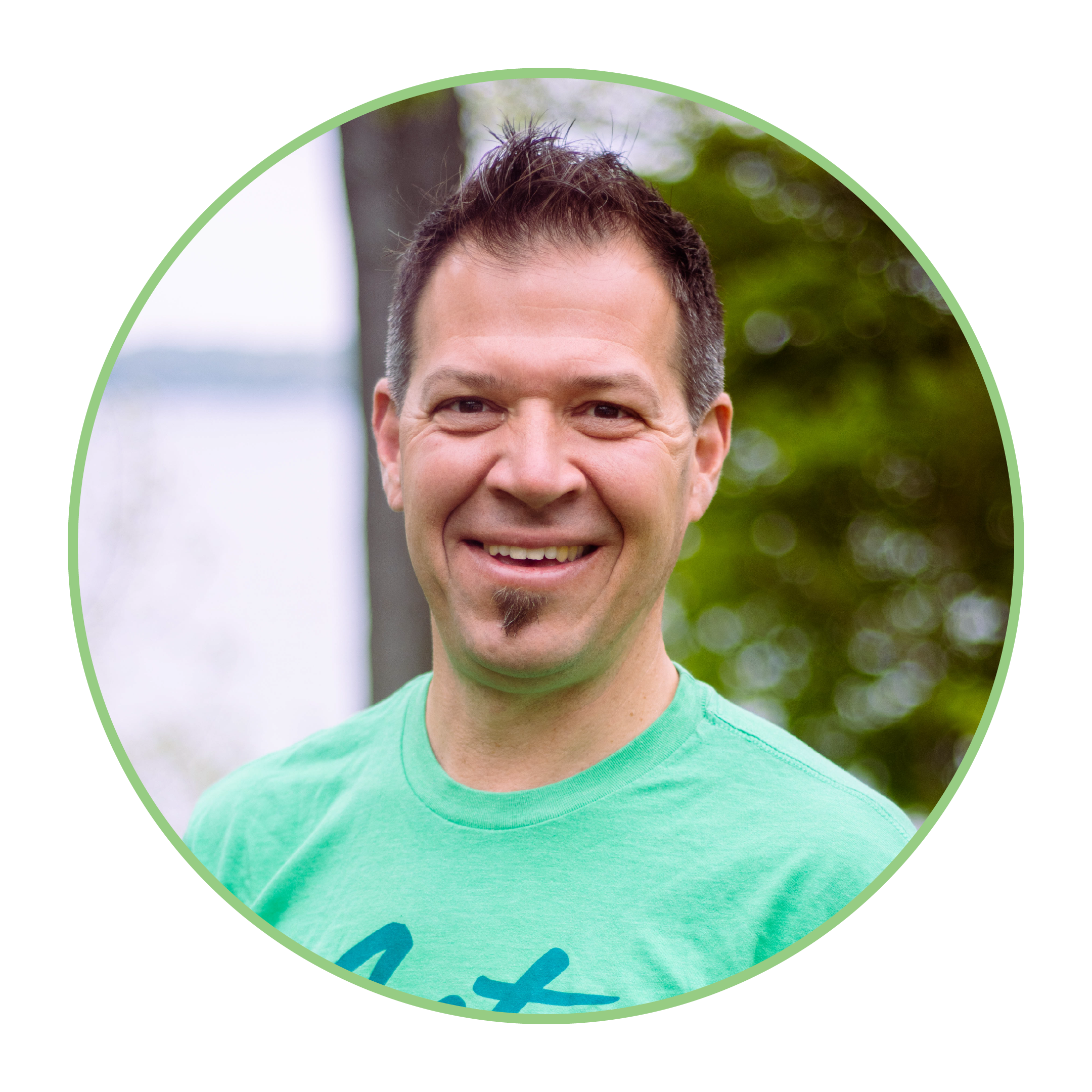 Jeff Andridge
(Program Director)
Jeff, our Program Director, is passionate about Jesus and seeing disciple-making movements happen in the church. Having done youth ministry in 5 local churches for 32 years, he now serves at camp to network and encourage campers and leaders to make disciples as Jesus did.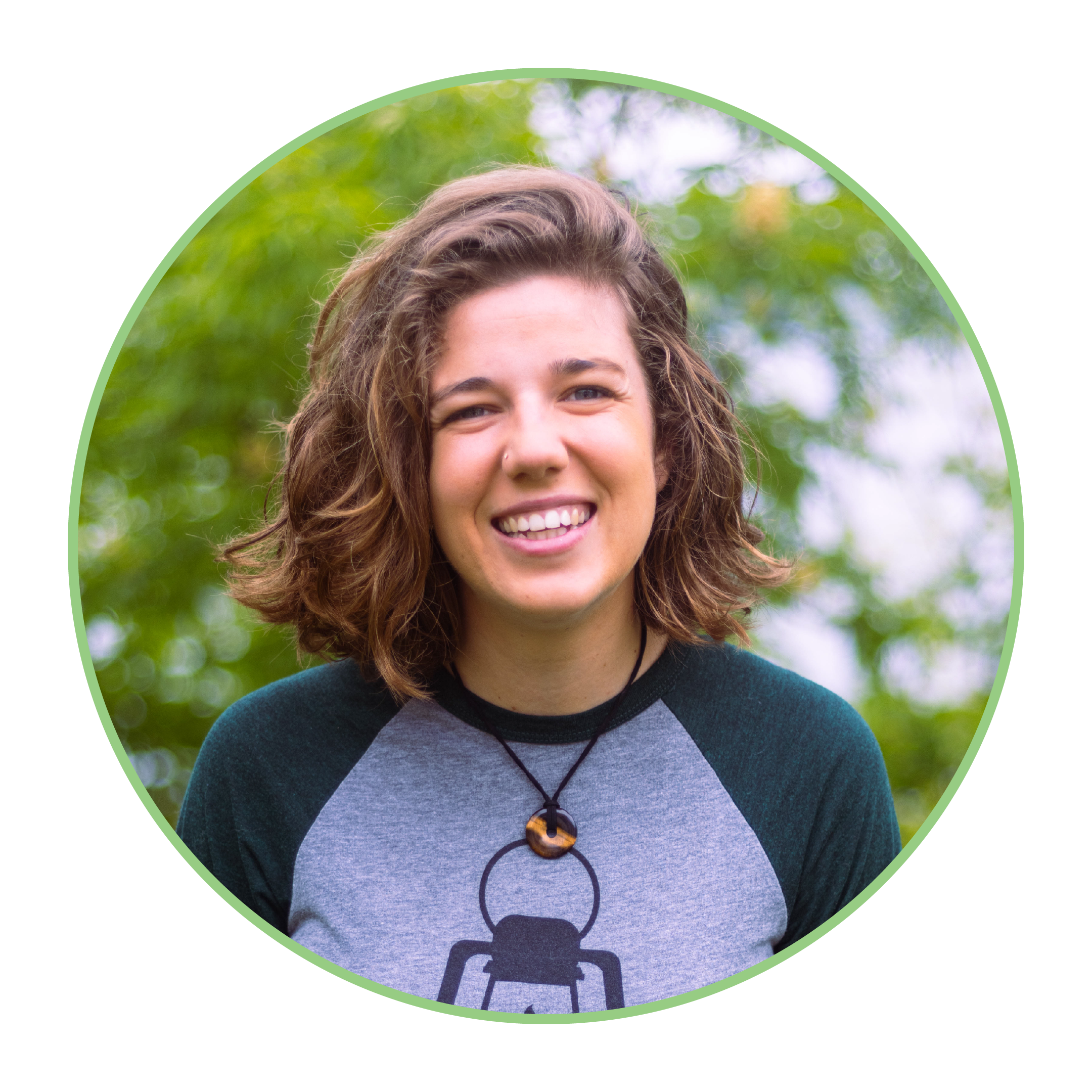 Heather Krup
(Assistant Program Director)
Heather has been around LGYC for 5+ years. She loves to see young adults go deeper in their understanding of the gospel through the observation of God's word and living amongst an Acts 2 community. Heather loves having students over for food, games, and bonfires! Heather gets outside as frequently as she can with her dog Oakley. Often, she will invite you to join her. Galatians 2:20 has been her life verse since Jesus radically revealed himself to her in college.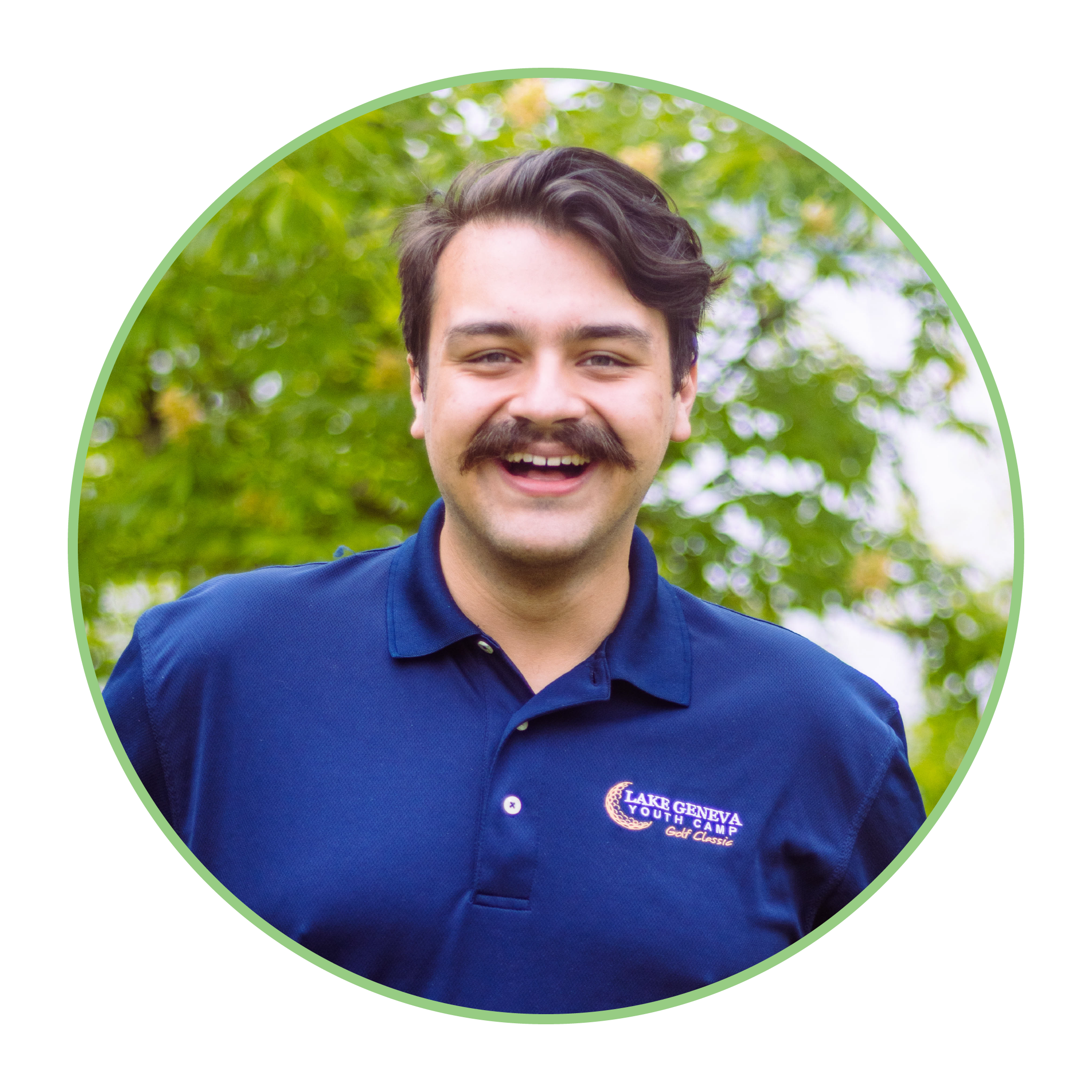 Anthony Ramirez
(Guest Services Host at Lake Geneva Youth Camp)

Jesus and how he lived his life is the foundation of Pathway. We spend a large part of our year simply observing Jesus' life and how the rest of scripture points to His coming. Not only does he desire us to imitate him, but he wants us to teach others how to do the same (Matthew 28). We believe that Disciples become Disciple-Makers by spending time with Jesus and putting into practice what we see Him do in scripture.
There are 4 Core elements to expect by being a part of Pathway that allow space to develop Disciple Makers:
12 Months living in Christ-Centered Community in Lake Geneva, WI.
12 Credits Online through the globally renowned Moody Bible Institute.
9 Day travel experience broadening your worldview
Work and Life Skills impacting you to live a biblically faithful life

Housing and Food
Room and Board is INCLUDED in your Pathway tuition and is required for all who are participating in the Pathway program.
Students will have 50% of their food supplied and prepped when groups are on the grounds. When no groups are on the grounds, students will be responsible for shopping within a budget given, preparing a family-style meal, and being rotated through a clean-up schedule. Tuition covers the cost of food throughout the year.
Year at Glance
Work Study: Late August – May
The focal point during this part of the program is…
Serving in a variety of camp departments
Studying Moody classes
Serving the local church
Studying the Word of God daily
All of which leads to conversation and development in character and leadership.
Summer Service: May-August
When May rolls around our Pathway Participants will transition to being key leaders on our summer staff!
This is a great opportunity for students to put into practice everything that they developed throughout the year by welcoming other summer staff and serving guests/campers all for God's Kingdom.
Check out all the positions that are possible HERE
Moody Bible Institute
Moody Bible Institute Distance Learning will provide a variety of undergraduate courses in the areas of theology, Bible, ministry, and education. Whether the goal is to earn an accredited degree or to grow a deeper understanding of the Bible, our prayer is that these online courses will help develop a passion for God's Word and give participants the tools to make the most of their daily walk with Christ.
Over 9 months, Pathway students will participate, at a significant discount, in four Moody online courses that have been specifically designed to challenge students academically while developing their Christian walk. Each eight-week course has a week-by-week schedule consisting of reading assignments, projects, and discussion board posts. Students will interact with their professor and other students through the discussion board.
Course Offerings From Moody Bible Institute:
Spiritual Life & Community
Old Testament Survey
Interpreting Scripture
Bible Introduction
Class assignments are week-by-week and a "week" runs from Tuesday through Monday. By Monday night, the week's classwork must be completed. Students determine when to complete their work, based on their schedule. The cost of these online courses is INCLUDED in your Pathway tuition. The cost of books is an additional cost.
We observe regular school breaks such as Thanksgiving, Christmas, and Spring Break.

Pathway Spring Trip!
We believe it is crucial for young people to get out of their own norm and experience the world. This is the time of the year that we reflect on all that God has done and encourage one another as we travel in a fresh setting.
In years past we have traveled to Greece, Turkey, Tennessee, Missouri, Kentucky, and North Carolina. The Spring trip falls over Moody's Spring break so that students don't have to balance travel and their studies.
Work Skills:
Our Pathway Participants will serve in a variety of departments during their time at camp. They will have the opportunity to specialize in 2 of the following departments.
Advancement & Marketing
Business & Office
Food Service
Guest Services
Housekeeping
Maintenance
Program
Recreation
The Process:
3 Simple Steps
Please follow these simple steps to complete your process.
Step 1: Complete the Lake Geneva Camps and Conferences application and submit the $50 nonrefundable deposit.
Step 2: Upon completion of the Pathway application you will receive a Welcome Email from the Pathway Coordinator with next steps leading up to an interview.
Step 2a: Once references and health forms are submitted to the Pathway Coordinator, we can move into an official interview.
Step 3: After the interview, you'll receive an acceptance or rejection e-mail. If accepted, the applicant will have 2 weeks to submit the first payment of $500 (this is a non-refundable) that acts as an official "yes" to the applicant joining the Pathway.
If you need financial aid:
Fundraising is a great option! We have a set of materials created to equip our future students to fundraise for their participation in Pathway.
Please call our main office at (262) 248-5500 and ask for the Pathway Coordinator to receive more information on what other financial aid is available.
Frequently Asked Questions
How much does the Pathway Tuition cost and what does it include?
The Pathway Program's tuition is a total of $10,000 and includes: Room and Board, and Four Moody Classes. It does not include the student's monthly stipend. We have researched other programs and they average between $13,000 – $30,000 and do not typically include college credits, so this truly is a great value in many ways.
Can I work off the program expenses while I am at camp?
Part of our year of disciple-making includes working at Lake Geneva Youth Camp and Conference Point Center on the weekends and during the summer to gain valuable skills, develop discipline and build a strong work ethic. This is part of our work-study program and will directly offset the student's program fees, contributing $3,000 to program costs for each student. This is already calculated into the overall payment schedule and should not be considered an extra way to pay off the monthly or out-of-pocket costs of the program. Essentially, Lake Geneva Camps and Conferences offsets $3,000 per student that they work off while they attend Pathway. This lowers the upfront out-of-pocket costs making the program more affordable from the start. We recommend that students budget $50 per month as a stipend for incidentals (not included in the Tuition total). All other basic costs of living at camp and on trips are taken care of.
Payment Plan
$500 deposit upon registration
$3300 due 8/10
$3300 due 11/10
$2900 due 2/10
How do I apply for grants or educational loans?
To be eligible for student grants and loans you must be enrolled in an official Associates Program with Moody Bible Institute. The classes we are offering through Moody are able to qualify but a more rigorous application process is necessary through Moody to be approved for the program. For details on the next step call: 262-248-5500 and ask for the Pathway Coordinator
Do I have to attend for the whole year?
Yes. Each participant in the Pathway program should be fully committed to completing the entire year. Dedication to completing this commitment is part of the process of maturing and persevering as an adult.
What if I have a family event/wedding that occurs during the program, can I attend?
Like most college settings, excused absences are allowed with proper notification and coordination with program leadership.
Be SENT into your future college, workspace, ministry, or home equipped as a Disciple who Makes Disciples!